I have worked with Lech Kowalski on posters and one-sheets for several of his films. I also designed and digitised a new typeface — Born to Lose — for titling his cult Johnny Thunders (New York Dolls, Heartbreakers) biopic of the same name. This new typeface was also used for the typographic poster for On Hitler's Highway.
Born to Lose — The Last Rock & Roll Movie poster, 2000 (there are perhaps less than a dozen left in existence and if you are minded you can still get one here)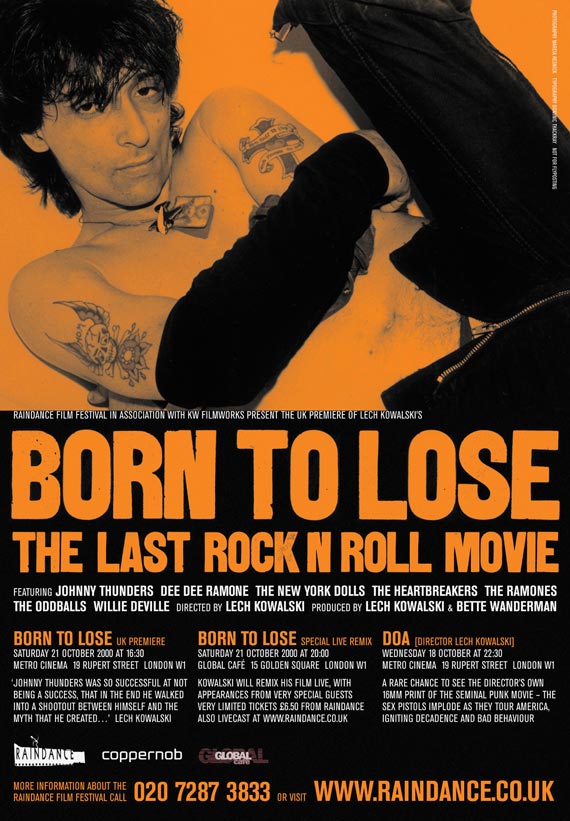 Hey Is Dee Dee Home one-sheet, 2002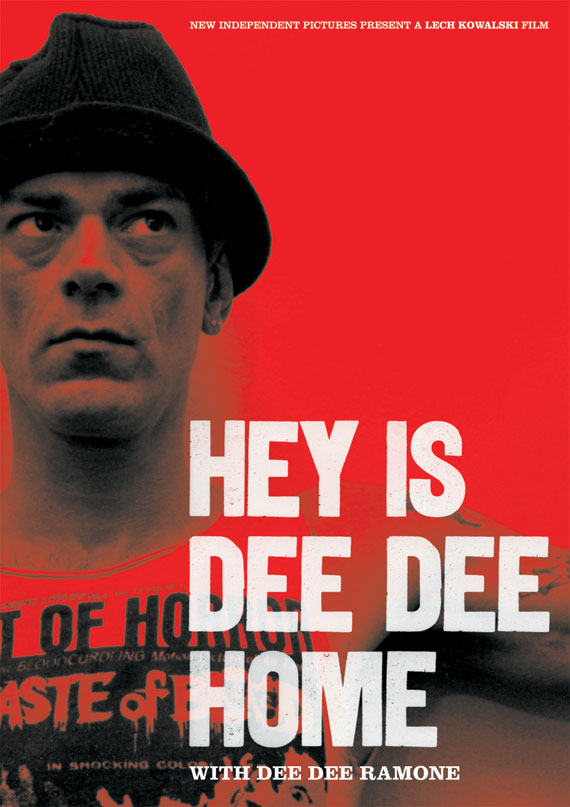 On Hitler's Highway poster, 2003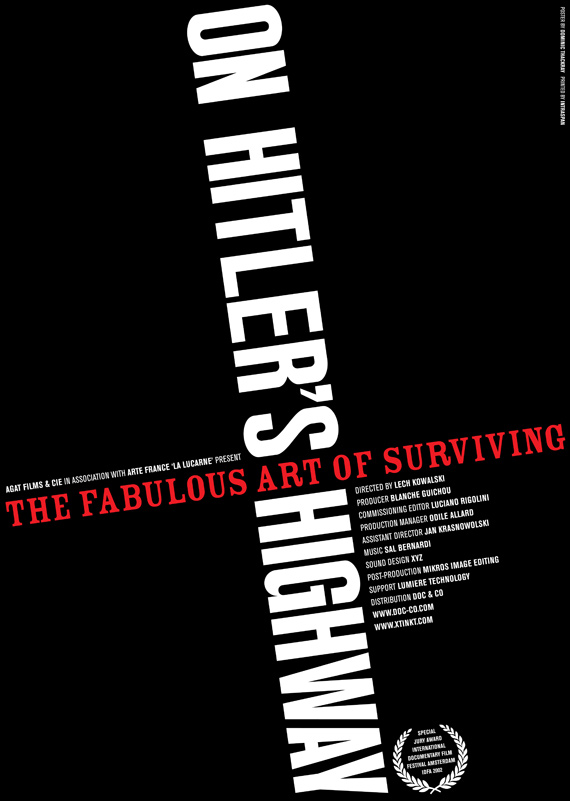 There are a couple of exciting new projects we are currently working on. More news coming some time soonish.