This is Bassish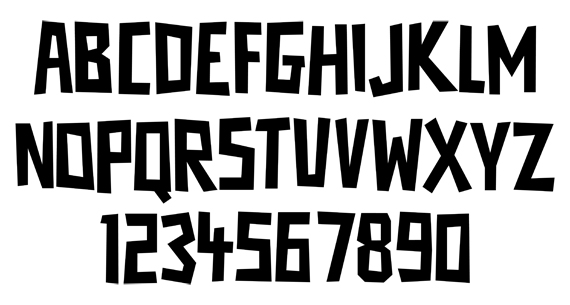 I drew the earliest version of it in 2004, based on old Saul Bass hand-drawn movie titling type from the '50s, and it's evolved somewhat organically since then.
It was designed for branding the British Independent Film Awards and the Raindance Film Festival in London. I've also used it for some of the RPM International CD jackets, for their series of French singers from the '60s.
This is Born to Lose
It's the first typeface I designed that I also digitised. It was made for titling the final cut of Lech Kowalski's cult Johnny Thunders biopic Born To Lose – The Last Rock & Roll Movie in 2001. Born to Lose (the typeface) was also used for the typographic poster for On Hitler's Highway, also directed by Kowalski, in 2003.
This is a sample of OCR–AP
It was my first attempt at an Optical Character Recognition font. It's still a work in progress but you can sort of see where it's going.
There is a slab-serif version of Bassish in the works
This is the stencil version of Born to Lose which apparently I put to one side a while ago and then sort of forgot about