In October 1997 Dee Dee Ramone launched his autobiography Poison Heart (published as Lobotomy in the States) at Helter Skelter in Denmark Street, London. It was a tiny, acoustic, yet super-exhilarating show and I shot two rolls of very grainy, high speed 35mm film with available light.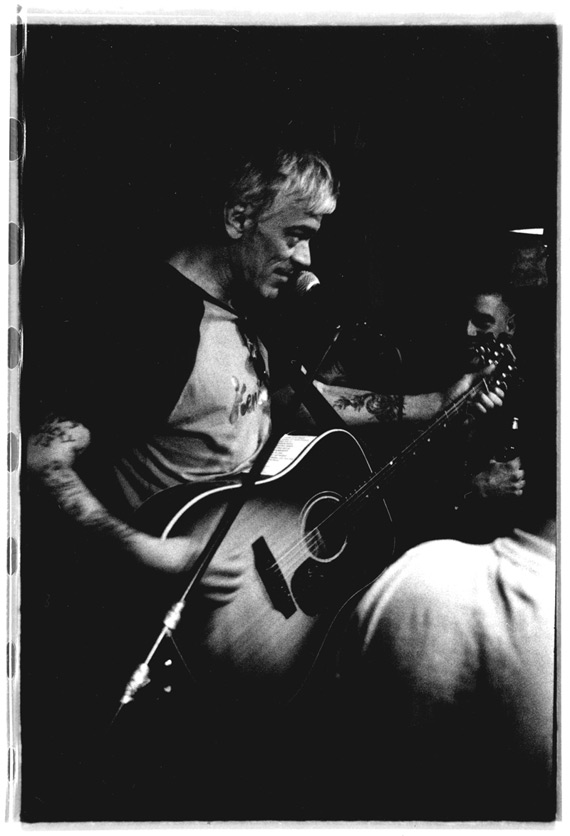 When Dee Dee died in June 2002 Reuters put a couple of my photos on the wire. The Times in London used one for their print edition and The New York Times used another for their web edition.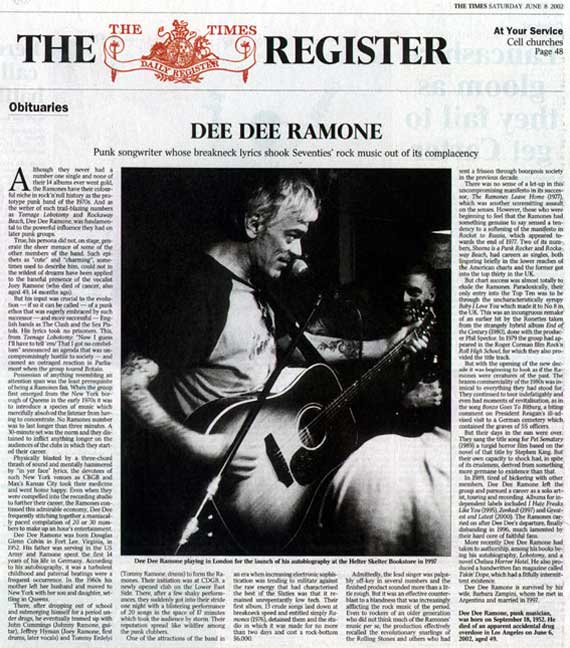 Other magazines and websites used them too. It was very sad that Dee Dee died but it wouldn't be untrue to say that I was pleased with the way that my photographs had been used.